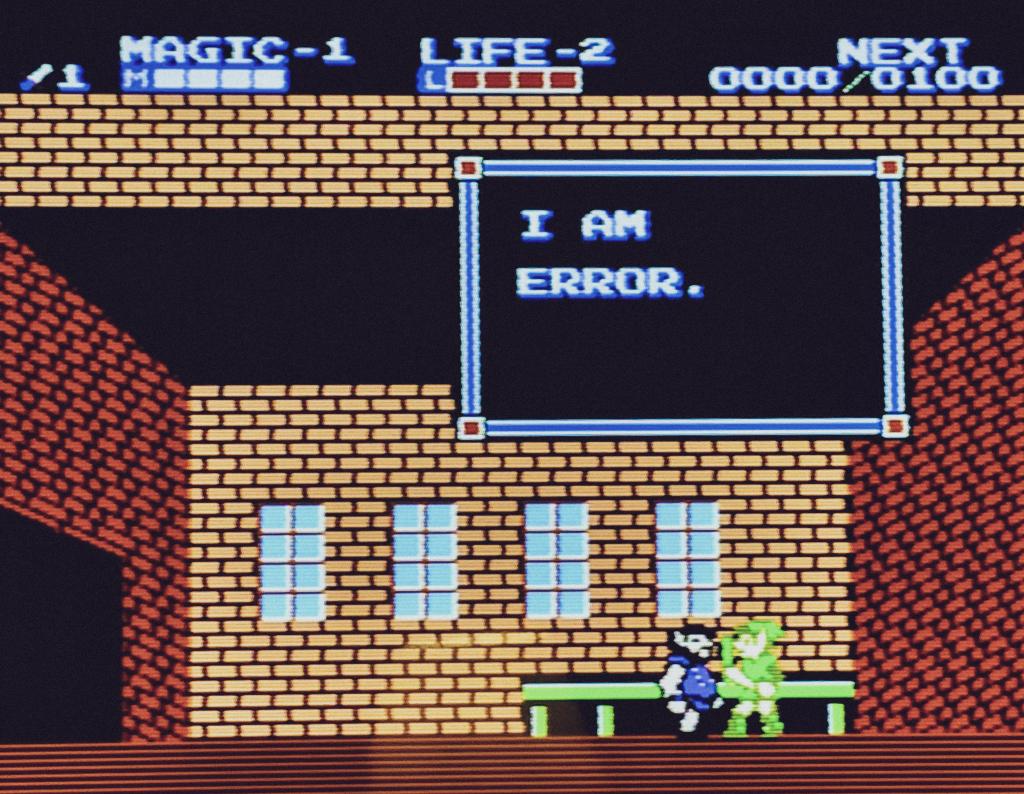 somewhere in my mind, i knew the above image existed before last night - however - it's still a surprise to me.
the image is from the Zelda II: The Adventure of Link and i never owned the game until now - having bought one of those dandy nostalgia machines -> NES Classic
it's odd. until last night the only time i played this game was with my elementary school friend erik. he had all the video games and i was pretty jealous of that.
but back to the point…
as i dive further into my memory box i wonder about the common "our memories make our identity" thing. i'm not sure i believe it in that, my memories of who i was and what i was doing at 20 are not me now. it's as if i'm looking at a stranger and wondering what the hell he was doing and why.
i go over my images that i've been compulsively making since youth and can't fathom the hand that made them. i remember every detail of doing so but that memory is something similar to having read the story from a book. i see the events, i can imagine what's going on in my mind and yet…is that me? did that happen?
i am error.
---